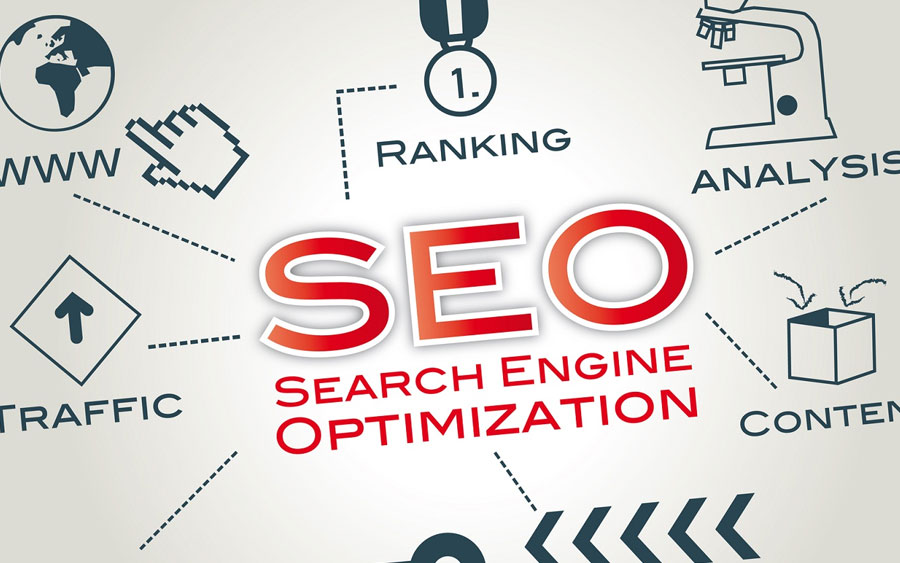 In the current age of digitisation and online commercial progress, having a website as a digital address for your business venture is every bit imperative. Acting as a digital storefront and an accessible platform of visitor engagement, a website can deliver better results for the entire scope of business aspects. However, simply designing a website for your brand is not sufficient. To stand out in the crowded digital or online space, it's essential to optimize your website for search engines with a competent Keyword Ranking Solution. Search Engine Optimization (SEO) is a set of practices aimed at improving the visibility and ranking of a website on search engine results pages (SERPs).
In this article, we'll discuss website development strategies employed by SEO India Higherup, the leading Web Designing Company in Delhi that can help improve your SEO.
Opting for the Right Domain Name
Your domain name is the digital or online address of your website, and it's one of the primary or foremost things search engines and users will identify or view respectively. Thus, it is important to select a domain name that reflects your brand and is easy to remember. Moreover, including a service or business-related keyword in your domain name can help improve your website's online presence through improved ranking results.
Optimize Your Website's Structural architecture
A well-structured website not only helps users navigate your site easily but also helps search engines crawl and index your pages more efficiently. For an effective optimization of the structure of your website, be sure to follow the hereunder:
Choosing a clutter-free and consistent menu for site navigation
Creation of a sitemap that states all your pages as per their hierarchy
Use meaningful and descriptive URLs that include keywords
While organizing your content, use (H1, H2, H3, etc.) header tags
Create Quality Content
Creating quality content can prove to be the backbone of any successful SEO strategy. When creating content, strive for offering true value to your viewers or readers and also focus on answering their queries. Also, make sure to include relevant and high traffic volume focused keywords in your content to help search engines understand what your content is about. SEO India Higherup's Content Marketing Packages in Delhi are unrivalled in their impact and affordability as well.
Website Loading Speed Optimization       
Website loading speed or site load speed is a crucial factor which can play a definitive role in determining the ranking, and a slow-loading website can hinder your SEO performance. For improving the loading speed of your website, opt for the following:
Always choose a hosting service provider which is reliable
Be sure to include image optimisation for pictures or any other media
Always remember that the use of plugins and scripts should be minimal
Make sure that you use a CDN
Make sure that Your Website is Mobile-Friendly   
A growing number of users are accessing websites through their mobile devices, and search engines have started to prioritize mobile-friendly websites in their ranking scopes. To ensure your website is mobile-friendly, do make sure that you use the following:
Go for a responsive website design that accommodates to varying screen sizes
Avoid he use of Flash plugins which hinder mobile responsiveness
Prefer fonts which are legible or large and easy-to-read
Ensure that the website buttons and links are easy to touch for tap
Build High-Quality Backlinks for the Website     
Backlinks can be defined as the links generated from other websites that lead users to your your website, and they prove to be essential for the ranking improvement for your website. To generate high-quality and SEO friendly backlinks, make sure you follow these steps:
Always go for quality content which attracts other websites for linking
Request links to your website by publishing content on other websites
Opting for social media channels for promoting your content while enhancing digital interaction with other websites
It is undeniable to state that website development and SEO are closely linked, and by following the above stated strategies, you can improve your website's visibility and ranking on search engines. This will reflect in exceptional growth as well as success for your business. Be sure to focus on providing value to your audience, and always keep up with the latest SEO best practices to stay ahead of the competition.
The Affordable Web Design and Development Services from SEO India Higherup pose as ideal remedies to enable upscaled business growth and an instant traffic attraction by making your website rank higher in the search engine results. The company has an advanced expertise in delivering best Digital Marketing Solutions India and is spearheaded by a team of unparalleled digital marketing specialists. Visit https://www.seoindiahigherup.com/ to learn about the Best Digital Marketing Firm India. You can also call on +91-7827831322 to get in touch.