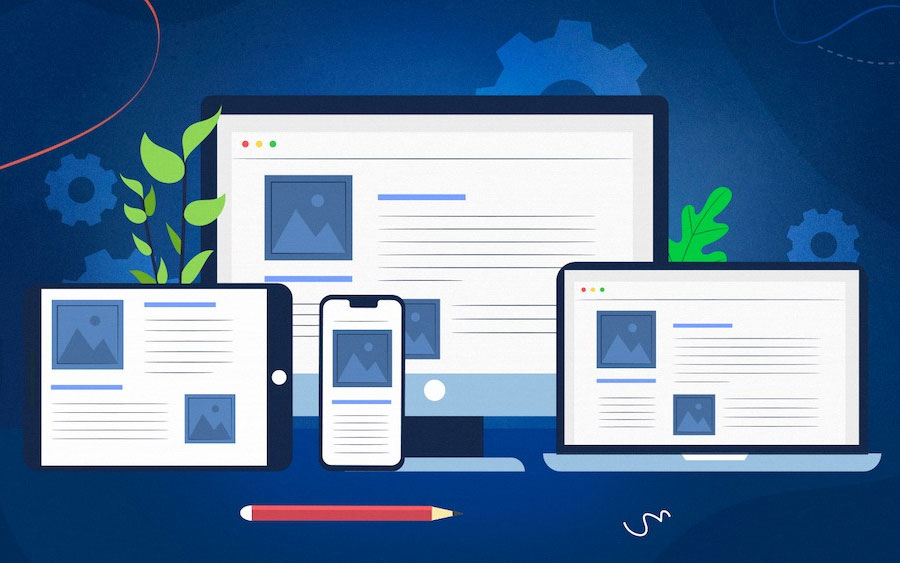 In the modern era of internet driven business marketing and digital implementation across the entire spectrum of commercial, academic, recreational or institutional sectors, having a mobile responsive website is crucial for the success of any business or brand. With the majority of internet users accessing websites on their mobile devices, having a website that is fully optimized and suited for the mobile devices is no longer an option, but an imperative measure that must be followed.
Why designing a Mobile Responsive Website Plays a Favourable Role in Enhancing Your Digital Performance?                 
Here are some of the factors and reasons as to why designing a mobile responsive website by a Web development company in Delhi is so important for any brand or business –
Improved SEO performance:       
Google has many times suggested that designing a mobile responsive website is a powerful ranking factor in their search enhancement endeavours. This translates to the fact that websites that are optimized for mobile are very much likely to rank higher in SERP's – search engine results pages. By improving your SEO, you can drive more traffic to your website and increase your chances of converting visitors into buyers or sales prospects. As per the Professional SEO Company India, a mobile responsive website easily ranks better than its rigid structured counterpart.
Increased mobile traffic:
With the immense popularity of smartphones and hand-held digital devices such as tablets owing to the convenience as well as portability, mobile internet usage has overtaken desktop usage by a significant margin. This means that the vast volume of any website traffic is highly likely coming from these mobile or tablet devices. If your website is not optimized for the same, you risk losing potential customers who may become repelled with a vaguely designed mobile experience. Thus, hire the expertise of SEO India Higherup for their Web Design Services in Delhi.
Better user experience delivery:     
A mobile responsive website plays onto the favour of enhancing and improving the overall experiences of the visitors. It makes sure that your website is easy to navigate, images and text are legible and swift to load, and buttons or links easy to tap or click. This improves the overall experiences for your website visitors, making it more likely that they will be retained for longer on your site and also engage favourably with your content.
A mobile responsive website is a reflection of your brand. A website that is hard to navigate or complex to access or use on a mobile device can disrupt your reputation and make your brand appear outdated or lacking professionally. On the other hand, a mobile responsive website can upscale or improve your brand reputation and show that you are committed to providing a great user experience to all of your visitors, irrespective of the choice of the device they navigate the website on.
Having a mobile responsive website designed by a Website Development Company Delhi SEO India Higherup for your business or brand can directly impact the overall conversion rates. When visitors have a positive experience on your website, they are more likely to engage with your content, fill out a form, or make a purchase thus translating leads, into traffic into sales. By optimizing your website for mobile, you can improve the likelihood that visitors will take the actions you want them to take.
In a summary, it can be said that having a mobile responsive website is no longer optional in today's digital landscape. It is essential for providing a great user experience, driving traffic to your website, improving your SEO, increasing conversion rates, and enhancing your brand reputation.
If your website is not optimized for mobile, it's time to take action by getting in touch with SEO India Higherup on https://www.seoindiahigherup.com/ as well as +91-7827831322 for their Mobile Responsive Web Design Services and ensure that your website is accessible and easy to use across all devices.